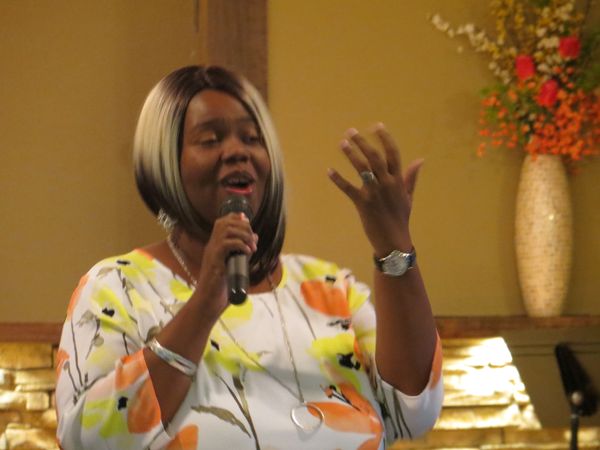 "Dr. Johnston Bush performed a fascinating program as part of our Abraham Lincoln Bicentennial commemoration. She sang gospel & other historical 19th-century songs, giving a truly mesmerizing performance. The program Dr. Johnston Bush brought to our museum was not only a good fit for us during that monumental celebration time, it was unique in the fact that she told the stories behind the songs. The scholarship was excellent, the performance was sublime, and our audiences were very appreciate, as were we here at the museum." 


Phil Funkenbusch
Lincoln Presidential Library
Springfield, ILL
Dr. Naima Johnston Bush, Creative Educator, Singer, Speaker, Author

A creative educator, singer, speaker and author, Dr. Naima Johnston Bush uses her artistic gifts to educate, entertain and encourage audiences across the nation. The founder of Winsor Educational Services, Dr. Johnston Bush travels teaching, speaking and performing for colleges, businesses, libraries, museums, religious groups, musical venues, and other social and civic organizations. With over twenty years of experience, Naima uses her educational expertise to create dynamic and interactive programs, workshops, educational resources and curriculum that delight, challenge and engage her participants.

With numerous clients acquired from teaching, speaking and performing in states such as Georgia, Kentucky, Kansas, Wisconsin, New York, Ohio, Maryland, Connecticut, Missouri and Indiana, Naima has a vision to elevate and expand the educational experiences of her audiences to include unknown and underrepresented voices.

Naima is the author of the booklet: 5 Things I Wish Someone Would Have Told Me My Freshman Year, as well as the book, Go With What You Got, A Dream Development Manual and was published in the Sistah Faith Anthology edited by Essence best selling author Marilynn Griffith and published by Simon and Shuster. She is also the author of, Lessons From The Back Seat (Or How I Learned To Be A Wife) and her book, Confessions of a Big Girl, Reflections on Fat, Faith and Femininity were released to critical acclaim. Her newest book is, Psalms, Hymns and Spiritual Songs; Reflections on the Negro Spiritual.

Originally from New York City, Naima holds a BA in Sociology and Women's Studies from Ohio Wesleyan University and an MA in Higher Education Administration from The Ohio State University. A former full time educator and administrator on the university level, Naima completed her PhD in Educational Foundations at The Ohio State University. Her educational expertise includes: Qualitative Research Methodology, Training and Development, Curriculum Creation, Educational Diversity and Inclusion. Naima has served as a adjunct professor in Women's Studies, a former Director of Residence Life and an Associate Director of Student Life.

She has been afforded the chance  to work with illustrious clients such as, The Lincoln Presidential Library in Springfield, IL, Carnton Plantation in Franklin, TN, The University of Dayton, in Dayton, Ohio and the Orange County Library System in Orlando, Florida to name a few. 

Naima is a member of: the American Society of Composers, Authors and Publishers,  Delta Sigma Theta Sorority, Inc. the largest African American women's organization in the world, and is the founder of The Refreshing Life Network. She has served on the faculty of Indie Connect, an organization dedicated to helping musical artists launch their careers and is a former Alumni Board Member of Ohio Wesleyan University.

Naima makes her home with her dogs Bianca Wee Wee Monster and Bucho the Moocher and is married to Minister Jon Eric Bush.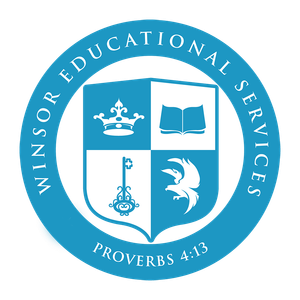 The Winsor Crest
The Key - Symbol of Wisdom and Knowledge
The Book - Symbol of Education, Counsel and Creation of Knowledge 
The Crown - Symbol of Royalty, Authority, Success, Prestige and Civic Honor
The Falcon - Symbol of One Who Will Not Rest Until The Objective Is Achieved 
Colors
Light Blue - The Academic Color of Education, Counseling and Guidance  
White - The Academic Color of The Arts, Literature, Humanities, History  
Our Guiding Principle
Hold on to instruction, do not let it go, guard it well, for it is your life!
Proverbs 4 verse 13